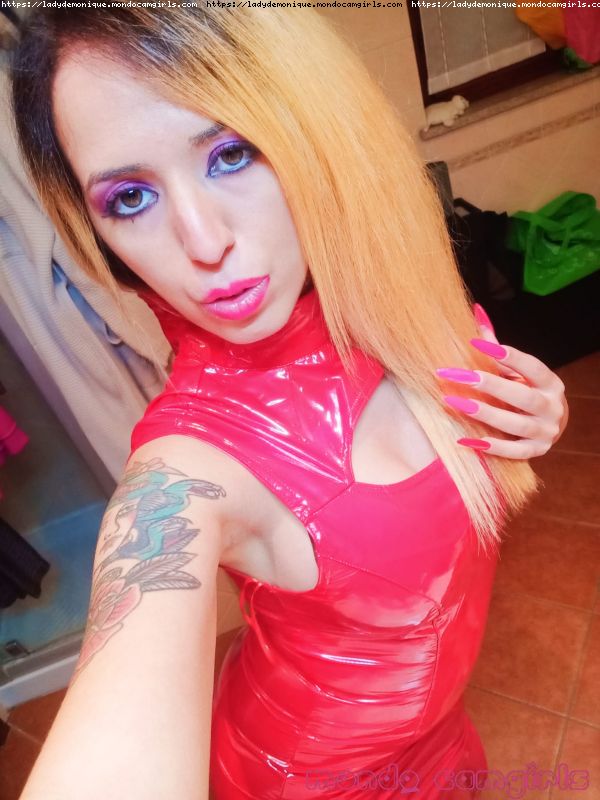 The contacts of this camgirl are visibles only to customers who have already made a recharge or payment to any girl in the last 180 days.
Insert email used to pay and click on the lens.
Sono Lady Demonique e mi trovate su Skype scrivendo LADY DEMONIQUE
Sono un'ipnotizzatrice e una strega, sono qui per incantarti e stregarti, per fotterti la mente.
Contattami se vuoi abbandonarti a me, contattami solo se vuoi lasciarti andare totalmente al mio potere.
Sono disponibile a fare ipnosi regressive, ipnosi dove poi vi umilio, quindi ipnosi fetish, ipnosi regressive.
Sono disponibile per role play e sottomissioni.
Non contattarmi se vuoi nudi integrali o masturbazioni, io sono qui solo per umiliarti.
AVANTI MIEI SCHIAVI!
Non voglio perdere tempo, contattami solo se vuoi acquistare una sessione online.
Se non sei uno schiavo ma sei solo interessato a parlare con me oppure vuoi solo provare la mia ipnosi puoi sempre acquistare una sessione.
ECCO I MIEI CONTATTI:
MI TROVI SU SKYPE COME: LADY DEMONIQUE
SU FB:
LADY DEMONIQUE
Mentre se vuoi acquistare i miei video cercami come Lady Demonique.
SEGUIMI SU INSTAGRAM, MI TROVI COME LADY DEMONIQUE
VISITA IL MIO SITO ladydemonique.com
Per acquistare le mie scarpe o altri feticci inoltra la tua richiesta al mio indirizzo mail : ladydevine12@gmail.com